Health Care Climate Challenge
Together we are creating better health for people and the planet
With a mission to heal, health care has an opportunity to use its ethical, economic, and political influence to be a climate leader.
Health care can help forge a future with healthy hospitals and healthy people by implementing transformative climate solutions that reduce harmful pollution and strengthen resiliency. The Health Care Climate Challenge is building a global coalition of health care institutions at the forefront of this transformation. The Climate Challenge has over 350 participants, representing the interests of more than 26,000 hospitals and health centers in 44 countries.
An initiative of Health Care Without Harm, the Health Care Climate Challenge engages and equips health care institutions – from small clinics to large health systems to ministries of health – to commit to effective climate action while building collective impact across countries and across borders. 
Each and every institution, no matter the size or location, has an important role to play in preparing for climate change by building resilience at the facility, system, and community level while helping to prevent the problem by reducing the health sector's climate footprint. 
Image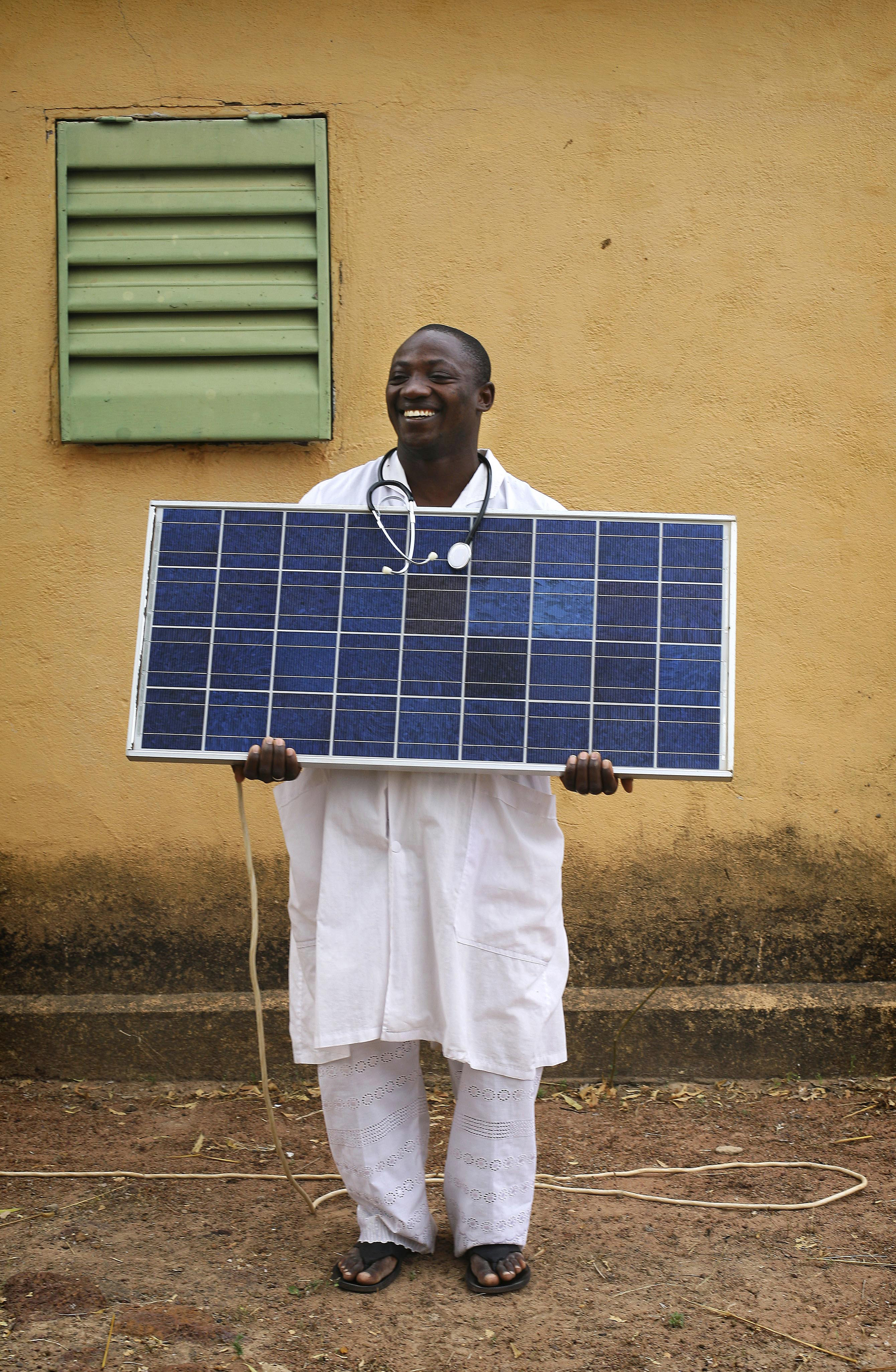 Health Care Climate Challenge participants are using innovation, investment, and influence to integrate climate-smart health care as standard practice. They practice low-carbon models of care, implement adaptation strategies to withstand climate impacts, and advocate for policies to protect the planet's health. They are working diligently within their institutions and collaborating with one another to move forward together to a more sustainable, resilient, and equitable health care sector.
Climate Impact Checkup: Challenge participants can get help measuring facility and system level carbon emissions baselines with Climate Impact Checkup. Checkup helps you understand where your greenhouse gas emissions originate and sets a starting point for a comprehensive GHG emissions mitigation plan.
The Health Care Climate Challenge is also the gateway to the Race to Zero. Throughout 2021 and beyond, we're collaborating with the UNFCCC High Level Climate Champions to build a robust coalition of health care institutions that are joining other sectors of society in committing to net zero emissions and creating a more inclusive and resilient economy. Learn more about the Race to Zero and how you can participate through the Climate Challenge.
We celebrate action
Climate Challenge participants are on the cutting edge of defining what truly climate-smart health care can and should be. Each year, we recognize their progress and commitments with our Climate Champion Awards. It's an opportunity to celebrate achievements across our three pillars of mitigation, resilience, and leadership and to showcase their leadership to the health care sector around the world. 
Solutions in action & resources
About
Health Care Climate Challenge
Find further information about the Challenge, Global Green and Healthy Hospitals (GGHH), GGHH Connect, and more.
Case study
Decarbonizing at the facility level at a mental health facility in Colombia
Hospital San Rafael de Pasto has committed to reducing its climate footprint by implementing programs to enhance energy efficiency, switch to renewable energy sources, and modernize its equipment, among others.
Case study
Reducing Energy Costs and Carbon Emissions at the Bhagat Chandra Hospital in India
The Bhagat Chandra hospital in West Delhi, India installed energy efficiency measures and solar photovoltaic panels that resulted in reducing their energy costs and GHG emissions. The hospital staff members were empowered to become advocates for reduced energy usage and cost savings within the hospital.